Posted by Marc Levesque on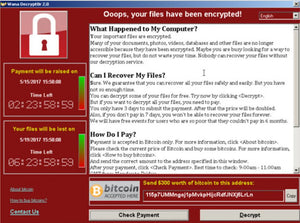 Ashton Security Inc. News May 17, 2017 Since May 13th 2017, a rapidly spreading infection of ransomware known as WannaCry has been causing significant problems around the world. For the cybersecurity advisory providing background information on the attack, product affected/unaffected, and further guidance on what installers and end-users can do to prevent their devices from being compromised. If you have Security Systems being affected feel free to contact us here. Support@ashtonsecurity.com What is ransomware? Ransomware is a form of malware which affects its victims by encrypting the files on the infected system. The software informs the victim of the infection and...
Posted by Marc Levesque on
Winnipeg, Manitoba
In 2010 Winnipeggers endured 2,000 robberies. Consider the holdups of just one night in February. Two men skulked into a business on Notre Dame Avenue and confronted the 22-year-old girl working behind the counter. They grabbed a fistful of cash and ran. An hour later, two others burst into a Westminster Avenue store wielding a gun and stole money. Just after midnight, another business was robbed at gunpoint. Then at 1:10 a.m., several men attempted to rob a Manitoba Avenue home.